Online Appointments
We are currently looking at extending our appointments to incorporate online booking for Health Care Assistants, Nurses, Pharmacist medication reviews and Physiotherapist telephone assessments. These appointments are specific and we have named them accordingly, hoping that patients will take care to book into the appropriate slots only. If, however, patients book into a specific slot for anything other than what the slot is intended for, this may result in the clinician being unable to offer treatment. Slots with "Telephone" in the wording are a telephone call from the clinician; the others are face to face appointments at one of the surgeries. When you book online, the reminder SMS will tell you which surgery the appointment is at and the type of appointment it is. These new online appointments are available to book for up to 4 weeks in advance (The booking of GPs telephone appointments will remain the same – with appointments being available for booking from 6pm the day before) In these early stages we have only released a few appointments, but will increase the availability slowly as we go along. We are hoping this will prove to be successful and will help patients who struggle to call us during normal hours.
Clinician: Appointment type:
Health Care Assistants : * Blood Pressure Check Only (in surgery) (pre-bookable)
Nurse: * Contraceptive Pill Review Only (in surgery) (pre-bookable)
Pharmacist: * Telephone Review of current medication only OR * Review of Current Medication Only (in surgery) (pre-bookable)
Physiotherapist: * Telephone Call with Physiotherapist (pre-bookable)
GPs: * Telephone call with GP (GP telephone appointments will be released from 6PM the day before)
Presciption Charge Increase
Prescription charges are due to increase with effect from April 2019.

PRESCRIPTION CHARGES AS AT 1ST APRIL 2019

1 ITEM £9.00

2ITEMS £18.00

3 ITEMS £27.00

4 ITEMS £36.00

PRE-PAYMENT CERTIFICATES

3 MONTHS £29.10

12 MONTHS £104.00
Help your NHS cut down on unused medicine waste.
Every year almost £2m worth of medicines go unused across mid Essex – help your NHS cut down on this waste. Click below for further information!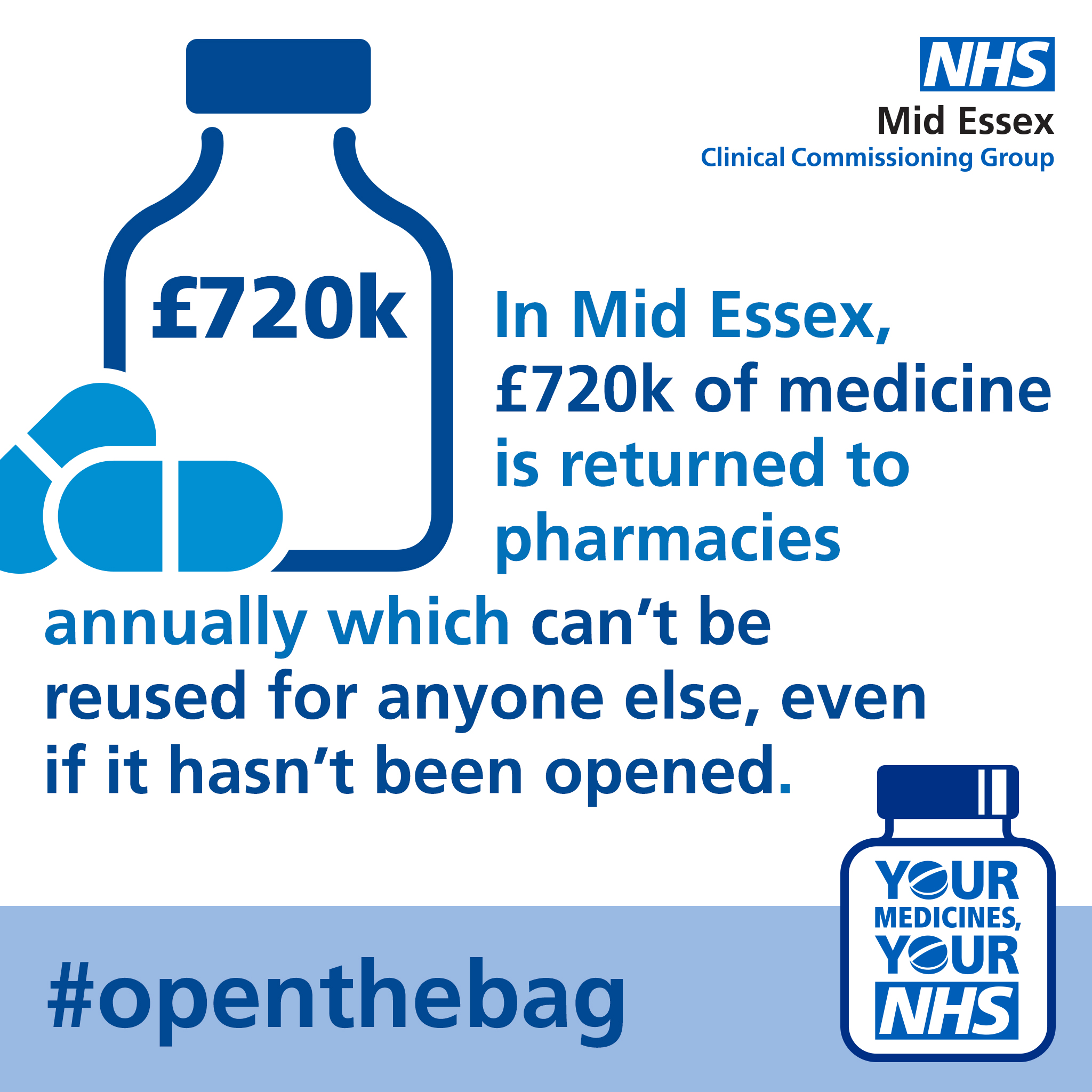 CCG Training Dates
All practices in Mid-Essex will be closed from 12 noon on the dates below. The closures are for staff training. Mid-Essex CCG will be providing out-of-hours care for our patients from 12:00 until 18:30. If you require medical care during the hours that we are closed please call NHS 111 who will make an appointment with the out-of hours provider where necessary.
Thursday 11 April 2019
Tuesday 14 May 2019
Wednesday 12 June 2019
Thursday 11 July 2019
Wednesday 11 September 2019
Thursday 10 October 2019
Tuesday 12 November 2019
Wednesday 11 December 2019
GP Practice Flu Clinics
Sidney House & The Laurels surgeries sincerely apologise to our Patients for any inconvenience that may have been caused when some Flu Clinics had to be cancelled at short notice.
Practice had taken delivery of sufficient vaccines to support the advertised clinics but unfortunately due to an unexpected technical failure the first delivery of vaccines had to be destroyed for Patient safety reasons. The Practice then experienced a delay in obtaining some replacement vaccines (which were held in reserve by the suppliers) before we could recommence the flu campaign. Whilst the Practice have continued to take the remaining staged deliveries to our Surgery there is no certainty that we will be able to get enough vaccines to replace those that had to be destroyed.
Due to a national shortage of this year's vaccines (particularly the vaccine appropriate for the over 65's) most local Surgeries and Pharmacy's are struggling to meet Patient demand.
Sidney House & The Laurels surgeries are working closing with the Pharmaceutical suppliers to try to get further supplies of flu vaccine but this may prove extremely difficult as the suppliers are stating that they will not be making additional vaccines.
We will up-date our website and bulk text (as appropriate) as and when we have more information. Thank you for your patience.
Drs Siddiqui, Cunningham & Hall
List Closure
Sidney House & The Laurels surgeries are now closed to new registrations and temporary residents. The exceptions are:
New babies
Immediate family, under the age of 18, or those in full time education (subject to proof of residence) residing with Patients already registered at the Practice.
This action has been taken due to reduced funding, our current list size and capacity.
The Practice are working with NHS England and the CCG and will announce if and when we are able to accept new registrations in the near future.
If a Patient needs assistance with registering with a GP Practice please contact NHS England Tel: 0113 824 9112 or 0113 824 9106
12th March 2018